How to Change an iPhone Ringtone
All major mobile phone brands allow their users to change the ringtone to just about any sound, song, or otherwise recorded media. The iPhone gives the user the option of either choosing a default ringtone that was provided with the phone or creating a ringtone from songs that the user purchased. iPhone users generally personalize their new phone by changing their default ringtone soon after purchase.
Steps to Change the iPhone Ringtone
Step 1 – Change the ringtones setting on the iPhone to play different alerts based on the type of major event or incoming communication (call, voicemail, email, SMS text, or MMS text message). Tap or select the "Sounds" icon located under the "Settings" menu. Select "On/Off" next to the incoming communication.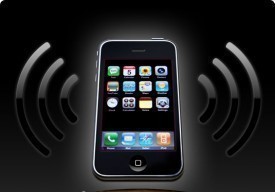 Step 2 – Tap the menu option located next to the "Ringtone" menu label on the "Sounds" menu options to change the default ringtone. In order to change the default ringtone for a new text message, from the same menu (described above) select one of the songs or sounds listed on the subsequently displayed menu.
Step 3 – Purchase new ringtones from the iTunes Store and sync the phone to automatically upload new ringtones. After the phone has been synced, the new ringtone will be available to select from the "Sounds" submenu on the iPhone.
Step 4– Turn the iPhone ringtones feature off by toggling the selector switch located on the upper left-hand quadrant of the phone. When the switch is in the "down" position, the phone will be in "silent" mode until the switch is manually toggled to the "up" or "on" position.
Step 5 – Select a contact from the "Contacts" menu of the phone. Select "ringtone" to set a specific song or ringtone for an individual in the contacts menu that will be played when he or she calls the phone.
Step 6 – Pick a ringtone to play as an alarm on your phone by tapping the "Alarm" menu option in the "Sound" sub-menu. Choose the desired ringtone to play as your alarm tone on the subsequently displayed menu.